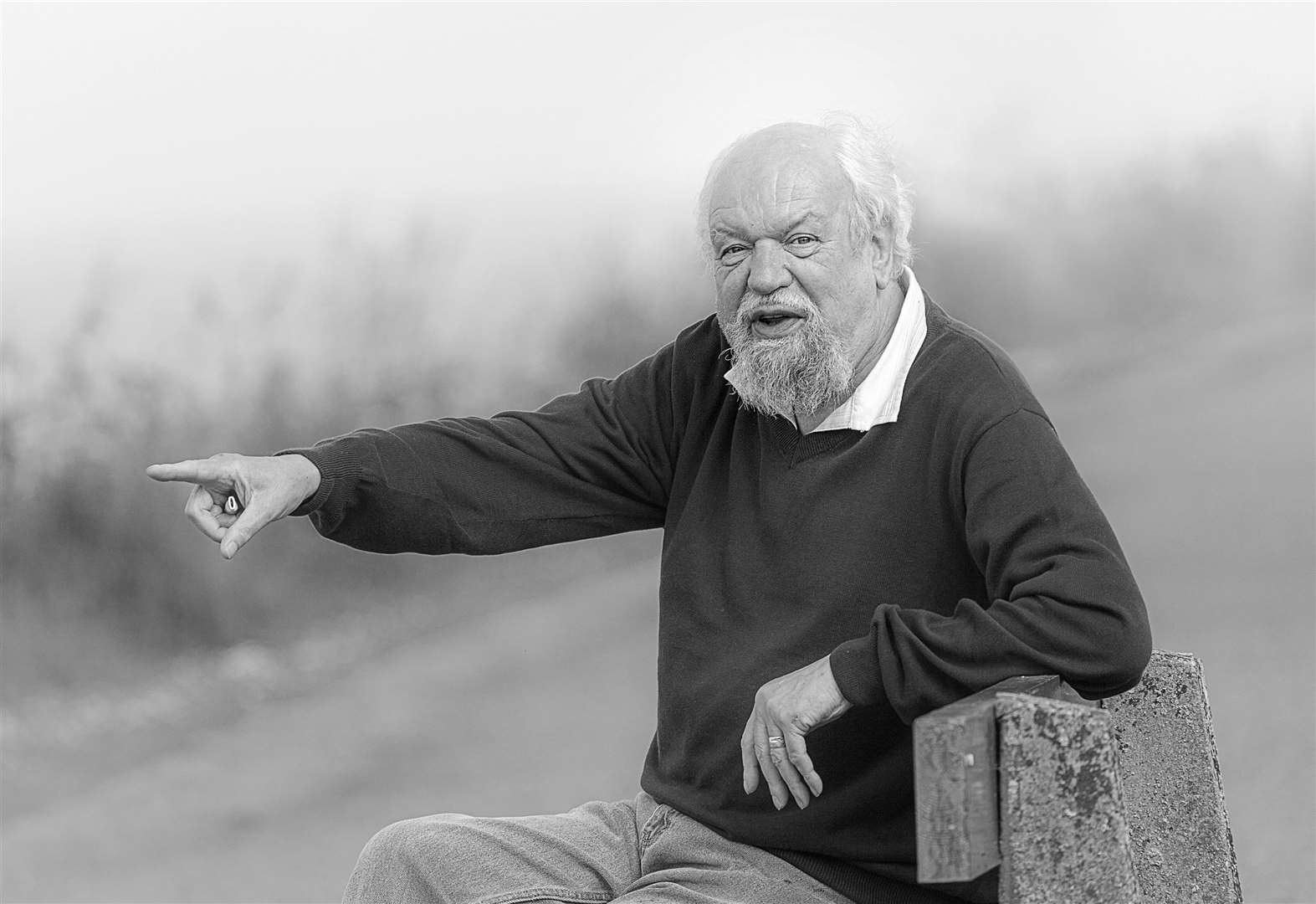 Wick bench installed in memory of poet, painter, publisher and librarian David Morrison
A bench has been installed at Wick's Braehead in memory of David Morrison, almost 10 years after the famous poet, painter, publisher and librarian died.
His family members hope the wooden seat will allow others to enjoy the stunning harbor and bay views that were so close to David's heart. Located between the Healing Hub and the Pilot House, it features a small plaque containing lines from one of his poems.
"He would have liked to leave something for people," said his daughter Glenna. "Dad enjoyed the view so much and Caithness was so dear to him."
David is remembered as a creative force unique to Wick and far beyond.
Born in Glasgow in 1941, he moved to Caithness in 1965. He was County Librarian before becoming Regional Librarian for Caithness and Sutherland.
He started the Wick Festival of Poetry, Folk and Jazz and was the author or editor of numerous books of poetry and essays.
In 1970, David founded the radical literary magazine Scotia Review, which he edited for 34 years. He also established Pulteney Press, providing an outlet for emerging and established writers.
In 2006 a collection of his poems was published by Poetry Salzburg, titled The Cutting Edge: Collected Poems 1966-2003.
David was a member of the Royal Burgh of Wick Community Council and Wick Players as well as the action group Save Our Library.
He died suddenly in September 2012, aged 71, and is survived by his wife Edna, son Ewan and daughter Glenna and their families.
Ewan is a Glasgow-based writer, while Glenna, an actress, lives in Alloa. Edna moved to Alloa a few years ago to be closer to her children and grandchildren.
Glenna said: 'He was a Glasgow man and he left Glasgow to find a new home with my mum, before they got us.
"He always said his heart was in Caithness and he loved this land more than anything – anything to do with it."
Ewan's son Theo graduated from Eindhoven with a degree in design, while his daughter Frances studied theater at York University. Glenna's son Luca is a young professional footballer from Stirling Albion Academy and daughter Marilena is an avid equestrian and writer.
Wick man Drew Macleod has fond memories of David and how he encouraged literary and musical talent.
"I am delighted to hear that David Morrison is being honored and commemorated in such an appropriate way," Drew said. "I first met David when my wife Rhona worked with him at Wick Library.
"Then I was lucky enough to be part of the lineup for the first poetry and jazz festival that David hosted at the Norseman Hotel – an unforgettable influence."
---
Do you want to react to this article ? If yes, click here to submit your thoughts and they may be published in print.
---