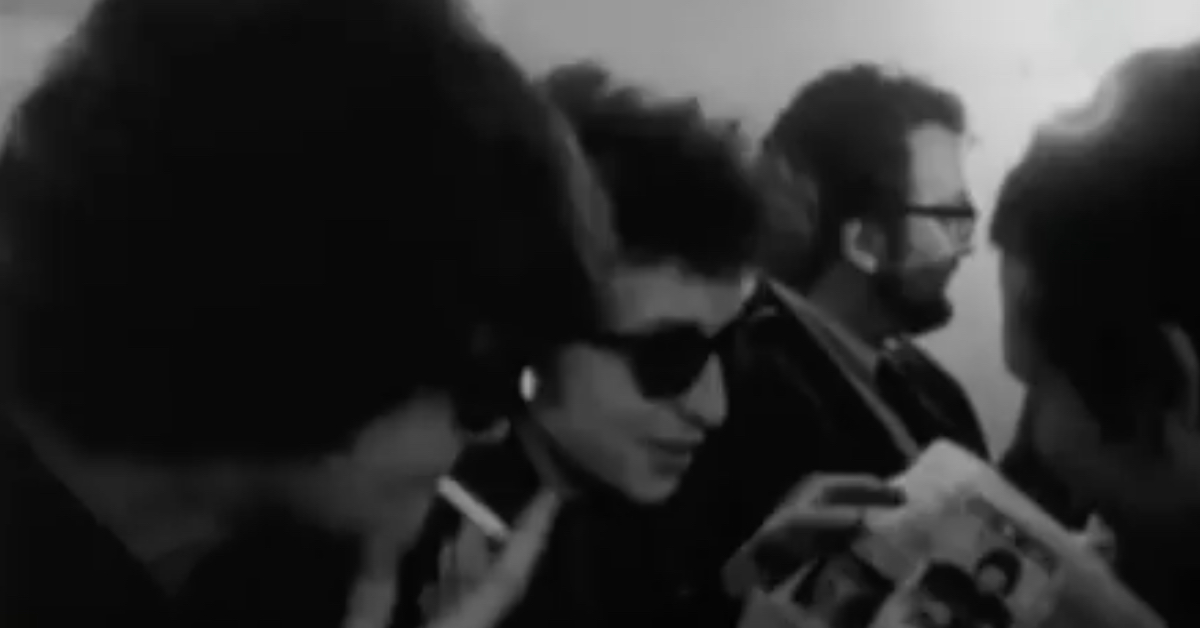 Death of Bob Neuwirth, Dylan Cohort and co-writer of Joplin's "Mercedes Benz"
by Best Classic Bands Staff

Bob Neuwirth, part of Cambridge, Mass.'s nascent blues-folk scene in the 1960s, who later collaborated with such eminent figures as filmmaker DA Pennebaker, Bob Dylan, Kris Kristofferson and Janis Joplin, has died yesterday (May 18, 2022) at age 82, in Santa Monica, California. The news was shared today (May 19) by many friends and acquaintances on social media. The cause of death has not been revealed.
From the official bio on his website: The singer, songwriter, producer, performer, painter, improviser, collaborator, instigator… found himself at the epicenter of one artistic upheaval after another.
Neuwirth, born June 20, 1939, went to art school in Boston and was part of the Cambridge blues-folk scene, where he learned first-hand from blues legends such as Lightnin' Hopkins, Sonny Terry and Brownie McGhee, Mississippi John Hurt and the Rev Gary Davis. In the Bay Area of ​​California, Neuwirth entertained himself in folk clubs in Berkeley and bohemian bars across the bay in San Francisco's North Beach neighborhood.
From Cambridge to Berkeley to Paris in the 1960s, from the Newport Folk Festivals to the Monterey Pop Festival and from Woodstock to the Rolling Thunder Revue, from SoHo to Nashville, Neuwirth quietly plied his trade, made his mark and gathered a range of colleagues and creative partners.
Some of Neuwirth's mid-60s years were spent working and traveling with Dylan. He appeared on the cover of the 1965 Dylan album, Highway 61 revisited (that's him in the red and white striped shirt, with a dangling camera), and was present for the tours chronicled in Pennebaker's 1967 documentary, Do not look backand in eat the document.
Neuwirth served as stage manager at the 1967 Monterey Pop Festival. He then traveled to Nashville with a then-struggling songwriter named Kris Kristofferson.
Before meeting Kristofferson, he had heard his song "Me and Bobby McGee". Shortly after, Neuwirth was at Gaslight, a New York folk club, when Ramblin' Jack Elliott introduced him to Kristofferson.
"He said, 'You're the guy who taught Janis my song,'" Neuwirth recalled. "I said, 'Yeah.' He said, 'Have a drink,' and he pulls a flask of tequila out of his boot. I thought, 'He's my new best friend.'
He would later teach "Me and Bobby McGee" to his old friend Janis Joplin, with whom Neuwirth had co-written the song "Mercedes Benz". Both songs were recorded just days before Joplin died on October 4, 1970.
Neuwirth assembled the backing musicians for Dylan's Rolling Thunder Revue tour in 1975–76. During this period he was also featured in Dylan's film, Renaldo & Claraof the same era.
Neuwirth recalled the early days in a 2016 interview.
In the 80s, he recorded two solo albums: back to front and 99 monkeyshas produced artists such as T Bone Burnett and Vince Bell and has had its songs recorded by Concrete Blonde, kd lang, Peter Case, Robert Earl Keen Jr., Kristofferson, Tom Russell and others.
In 1994, he teamed up with John Cale on the album Last day on earth.
Neuwirth takes part in the Harry Smith Anthology concerts with renowned producer Hal Willner, appearing at the Royal Festival Hall in London, St. Ann's Church in Brooklyn, NY, and Royce Hall at UCLA. Neuwirth produced a documentary film of Pennebaker, Down the mountainfilmed at the Ryman Auditorium in Nashville and featuring music by John Hartford, Ralph Stanley, Alison Krauss and Union Station, Emmylou Harris, Gillian Welch, David Rawlings, The Fairfield Four, The Cox Family, The Whites, Chris Thomas King, Colin Linden and others who performed the Coen Brothers soundtrack, O brother, where are you?
Related: Musicians and other celebrities we lost in 2022
Latest Posts from the Top Classical Bands Team (see everything)