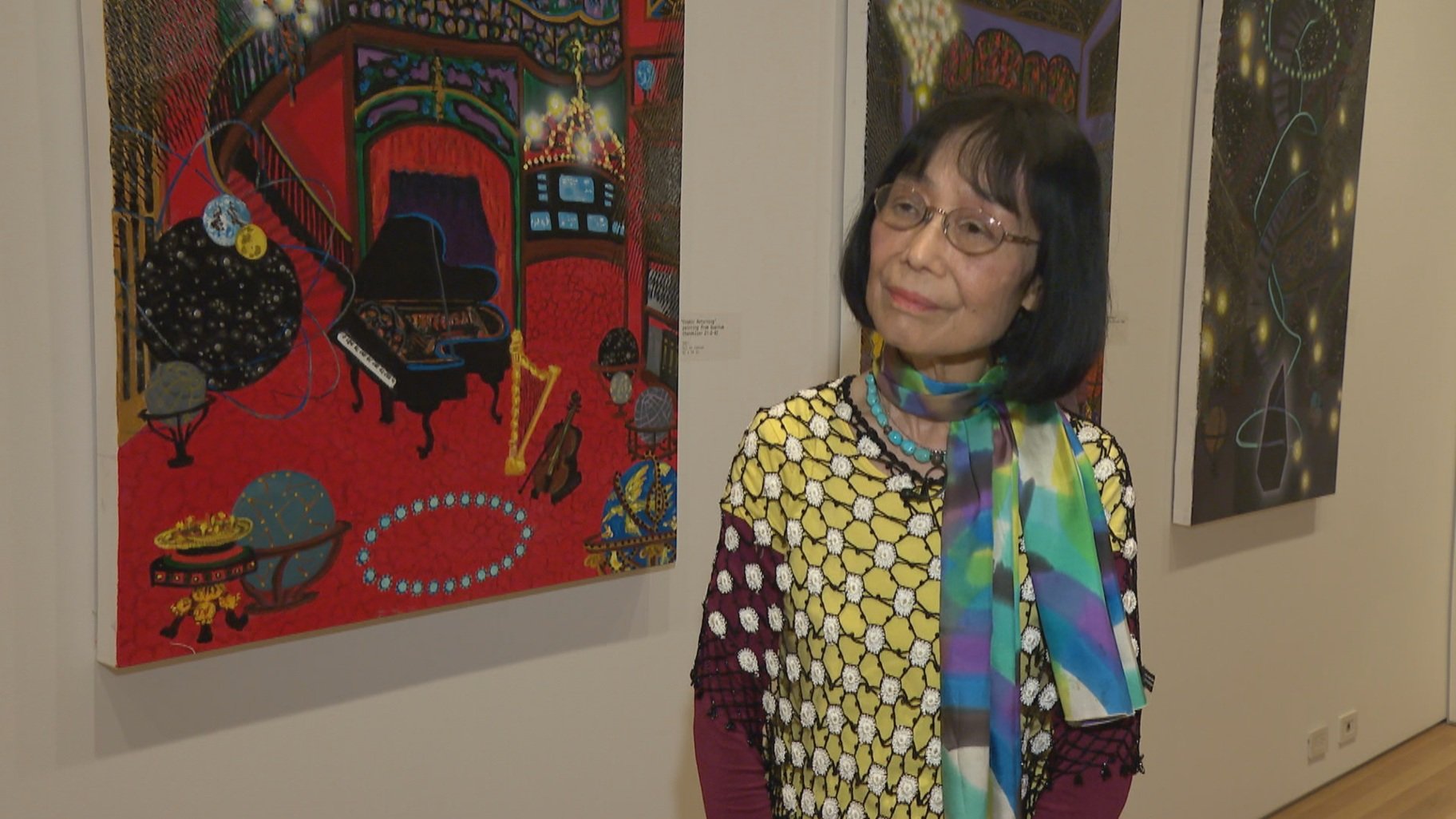 Chicago painter Michiko Itatani looks to the cosmos for inspiration | Chicago News
In post-war Japan, a child grew up wanting to write fiction. Instead, she came to Chicago and started painting fiction.
Chicago based artist Michiko Itatani creates works of art that are a combination of science fiction and reality.
When "Chicago Tonight" visited a gallery to see Itatani's work, it was closed and empty of people. Also missing people is the work itself.
The uninhabited environments created by Itatani suggest settings for science fiction stories, filled with rockets, planets, books and music. In short, art and science. The work is about interior space – and exterior space.
"Outer space, all the way, we don't know, but when you really think about it, you don't know how your mind works, and both are unknown," Itatani said.
As a child, she lived in Osaka, Japan, before spending half a century in Chicago, teaching at the School of the Art Institute and painting.
Itatani sees her work as fiction that invites the viewer to read things in her own way.
"In my youth I wanted to be a fiction writer and in a way what I do is use the language of painting to write my fiction," she said. "It means that I invite the viewer to participate and complete my painting."
Look closely at some of his paintings and you will see the Hubble and Webb telescopes. She admits that she is obsessed with deep space telescopes and their view of the cosmos.
"It's a great achievement for [humanity]but if you look at it cosmically, it's a tiny feat," she said.
His art is curiosity – trying to know the unknown.
An important tool in his painting process is his optimism.
"It's impossible to be optimistic, but I want to be optimistic," she says.
His new show is called "Celestial Stages" and takes place at Wrightwood 659 showroom659 W. Wrightwood, until Dec. 17.
Note: This article will be updated with a video.
---