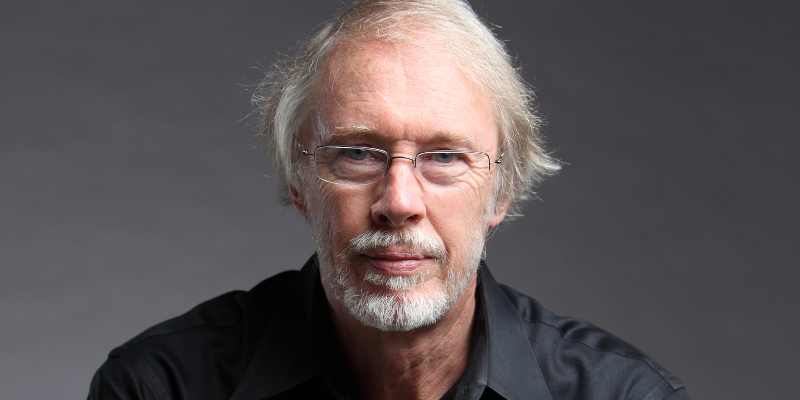 Charles Baxter on the Many Parts of the Writer's Mind ‹ Literary Hub
First draft: a writing dialogue is a weekly program featuring in-depth interviews with authors of fiction, non-fiction, essays and poets, highlighting the voices of writers as they discuss their work, craft and the literary arts. Hosted by Mitzi Rapkin, First try celebrates creative writing and the people who are dedicated to printing their carefully chosen words as well as the impact writers have on the world we live in.
In this episode, Mitzi talks to Charles Baxter about his new craft book, Wonderland.
Subscribe and download the episodewherever you find your podcasts!
From the episode:
Mitzi Rapkin: When I read craft books, I think a lot about seventh grade when I read "To Start a Fire" and learn about man versus nature and all the literary concepts. And I thought, was the writer really think of man versus nature when he wrote history? You are talking about the novel by Haruki Murakami 1Q84 in Wonderland. Murakami puts these little people in the book, and he said it was totally random how he put them.
So my question is, when we as writers look back more analytically, and think about craft and write about craft, we put all that meaning into things. But then there's the creative process, and do these people really think about all that? Was Shakespeare really thinking at the time of the request? Was Shirley Jackson really thinking of a zombie tale where a tradition continues where the characters don't even know why we're doing it anymore, but they're still grabbing rocks and throwing them at someone?
Charles Baxter: The way I came to think of this is that writing workshops and MFA programs are based on a bit of error, and I mean, just a bit of error. And the mistake is that when we're working on fiction, our minds are almost entirely aware of the means we use to put the stories on paper. In other words, when you say, is Shakespeare really thinking about, say, ambition, with macbeth? Or in King Lear, is he thinking about inheritance and love and so on? I think the answer is that actually when we're writing, all parts of our minds are engaged in solving the problems we've set ourselves in the novel or the story, which means yes, there's a conscious part of your mind that's at work on the story – but there's an equal part of your mind that you're not as aware of, in some sense, that's also trying to solve the problems you've been having posed by telling a particular story.
For me, it's the part of the mind that gives us dreams. It's the part of the mind that, say you're at a party, and you see someone at the party, and you say, I know who it is, but I can't remember the name of that person. And your mind goes to work trying to remember the person's name, but you yourself aren't aware of how the mind is trying to retrieve that name. The mind does it somehow. I don't think anyone has ever satisfactorily described how the mind goes about retrieving things. I don't think anyone has really been able to say how the mind goes about writing a story in which your conscious intentions and your unconscious intentions are in collaboration.
Murakami was asked, what do the little people do in your novel, and Murakami has to answer, I don't know. They came to me. How did they come to you? I do not know. But when I was writing, they were there. And composers and painters will say very similar things. Why does this interrupt your Sonata? I do not know. It just came to me. So yes, the writer thinks, but all parts of the writer's mind are at work.
***
Charles Baxter is the author of the novels The feast of love (nominated for the National Book Prize), first light, Saul and Patsy, shadow theater, The soul thiefand The Sun Collectiveand story collections believers, Griffin, world harmony, A relative stranger, There's something I want you to doand Through the safety net. His stories have been included in America's Best Short Stories. Baxter lives in Minneapolis. Her new craft book is Wonderland.