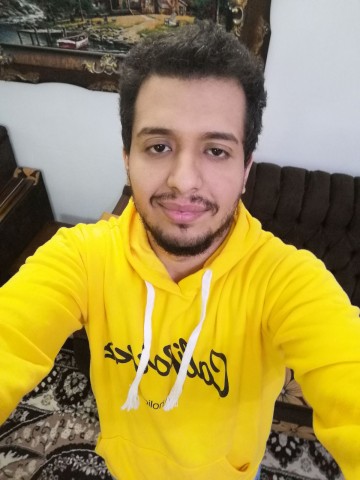 Bakr Alhashemi: Iraqi artist, writer, composer, sound engineer par excellence with a unique media personality
Artist Bakr Alhachemi is an Iraqi artist, writer, composer and sound engineer who lives in Iraq. Born in 1995 in the city of Baghdad, he studied engineering at the University of Baghdad, graduated in 2017 and then started his artistic career in 2019. He started his first job as an engineer in the sound with Gulf artist Fahd Shannin, also known as Yamdi. It was posted on the YouTube site on the official Solo FM channel, and the work reached and crossed the colossal number of one million views on YouTube.
He excels in various musical fields and has several works that have exceeded one million views on the YouTube platform. Bakr Al-hashemi has produced several songs including "Not to get used to it", We reserve the best trip" and a theme song. He has collaborated with Iraqi YouTuber, Jeddo Al-Shayeb, and is set to improve his skills in producing more mind-blowing songs.
Bakr Al-Hashemi believes that Arab and Iraqi music is still an uncharted path for the world. Bakr Al-hashemi, the sound engineer turned singer promised to create a masterpiece that would depict the efforts and struggles of his life.
Here's why you should listen to Bakr Al-hashemi
Music is therapy for most of us, so why not get it from an expert? For those who do not yet know this musical artist. The artist Bakr Al-hashemi, is a 27 years old Iraqi singer. And just like most successful musicians and singers, he first took the time to explore himself as a singer, and after a long struggle with music and sound rooms, he finally released his very first artistic piece in 2019.
Thanks to fast connectivity these days, we were able to explore it in this short three-year period. He is not only the composer of the song but also the author of his songs. The reason you listen to his song is the commonality. Often songwriters write an extremely meaningful piece, but unfortunately they would be unable to find a composer who would understand that meaning. After all, most people are here to make money.
Achievements of Bakr Alhashemi
Bakr Alhashemi has a long list of accomplishments to share with his fans. He worked with singer Shahd Al-Amiri for the Arab talent show. Then after a while he also joins famous singers like Essam Sarham for "The voice" then for the Arab Idol eventually. Some famous songs carrying his work are Hamdan Al-Balushi's "Tips and Washini", then "Yamdi" for Fahad Shaneen, similarly, "Mako Opportunities" is also one of his famous works.
One of the important breakthroughs of his career was when he got the second position with Turki Abdul Aziz for the 91st Arab National Day competition. It was then that he achieved great public recognition. Their work earned them second place in the competition within the activities of the general and the Flex Entertainment Authority. Their work was titled "Suns of Glory"
After some time, he then started his full fledged music career with Q media in Baghdad. He also collaborated with artist Hassan Najm for a musical piece entitled "This Witch"
You can easily find it on instagram for the latest updates on his upcoming works @bakr_alhashemi
The above mentioned are some of Bakr's contributions to the music industry. There are still many untold pieces. You can see several YouTube videos of Bakr's work.
Media Contact
Company Name: Bakr Alhachemi
Contact person: Media Relations
E-mail: Send an email
Country: United States
Website: https://instagram.com/bakr_alhashemi?igshid=YmMyMTA2M2Y=